TEACHING
I'm Alexandria. I teach yoga to create authentic community.
My approach to teaching yoga is to provide an open space to play and find joy in movement.
I teach Vinyasa Yoga  – a dynamic practise where we connect movement to breath. It's a moving meditation that will build strength, mobility and balance. As well a physical practise, I offer yogic techniques including pranayama (breathing exercises), meditation and visualisation.

When I'm not teaching yoga, I am a graphic designer. I've been doing it for 8 years now – along with other artistic pursuits. My creativity extends into my movement and inspires me to design imaginative sequences to get lost in.
Creating community is at the heart of why I love to teach, and I aim to provide a welcoming space for all – whether it's your first yoga class or you've be practising for many years.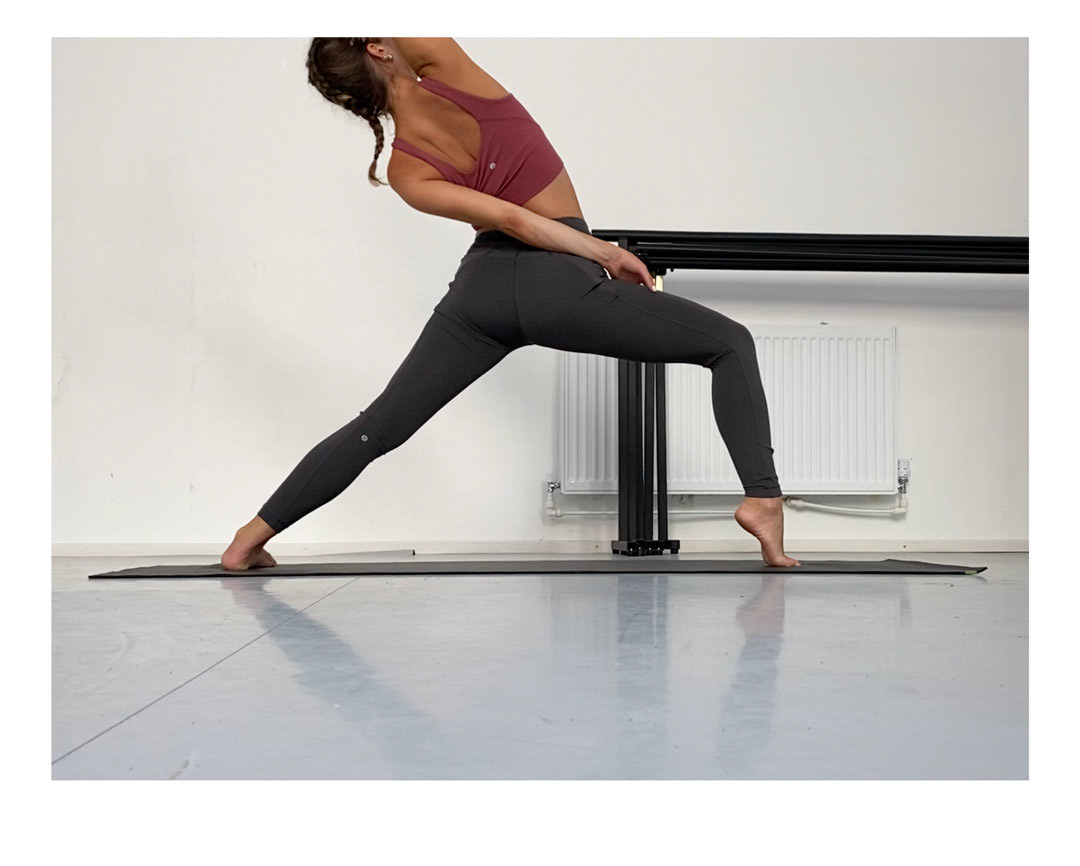 MOVEMENT
On my movement journey, 
I have trained in aerial circus for over 10 years, specialising in aerial silks. More recently, I started taking dance classes where I challenged myself to try a massive variety of styles, from contemporary to house. Dance brings me joy and expression, and throughout this evolution, yoga has been my lynch-pin, giving me balance, strength and preventing injury.
Besides the physical benefits, yoga makes me feel alive and present, connecting me both to myself and to others. I hope to provide this feeling in my own class.
Kindred School of Yoga 
(2021 - 2022) 


200hr Vinyasa Yoga
Training led under the guidance of Katarina Rayburn and Helen Russell-Clarke. Course teachers included Kallie Schut, Jonelle Lewis, Elodie Frati, Ellie Steel, Luis Valentine and David Kam.